Rheem has been apart of the hot water industry in Australia since the late 1930's in Melbourne. Rheem began making drums in Australia in 1937 and manufactured its first water heater in Australia at Waterloo, an inner Sydney suburb, in 1939. Rheem still manufacture a range of hot water systems in Sydney and stainless steel products out of the AquaMAX Victoria plant. Rheem has moved some of its hot water manufacturing to Vietnam in recent years
Rheem are the owners of other brands like AquaMAX, Vulcan, Solahart, Raypak and manufactures the Everhot brand for Reece Plumbing Supplies
Looking for a Rheem hot water heater brochure, installation and owners/users manuals, here we have complied and grouped them different types
Click on the type of Rheem hot water system you are wanting information on to find what your looking for, it may help you diagnosing what Rheem hot water heater spare part you need to repair your Rheem hot water system. We carry a large rage of Rheem hot water system spare partslate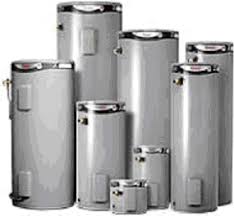 Rheem Electric Hot Water System Product Range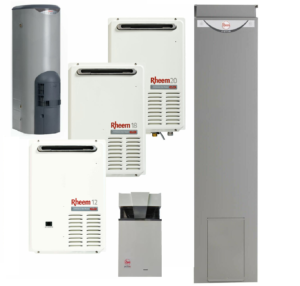 Rheem Gas hot Water System Prodcut Range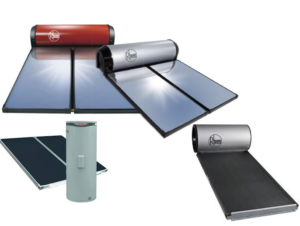 Rheem Solar Hot Water System Product Range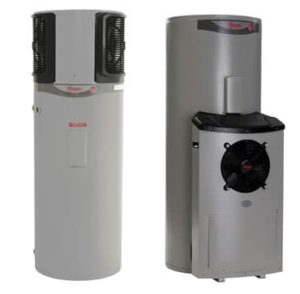 Rheem Heat Pump Hot Water Systems

Here's a bit of stuff about the history of Rheem Hot Water Australia
Rheem Manufacturing Co (Australia) Proprietary Ltd was incorporated in Melbourne, Australia on November 26, 1936 as the first overseas venture of Rheem Manufacturing Company, an American drum manufacturer. 
Rheem® began making drums in Australia in 1937 and manufactured its first water heater in Australia at Waterloo, an inner Sydney suburb, in 1939.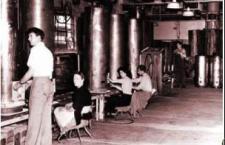 Rheem hot water systems for Australia are manufactured in 
Sydney
Melbourne
Japan
Vietnam 
In May of that same year, BHP purchased a 50% stake in the company and supplied the Australian steel used in all Rheem manufacturing. It was the beginning of an association that has endured for many years and which has been a contributing factor in Rheem's ongoing success.
Key milestones:
Rheem Manufacturing Co (Australia) Proprietary Ltd was incorporated in Melbourne, Australia on November 26, 1936.
First Rheem gas water heater manufactured in 1939 at Waterloo, Sydney.
In 1939, BHP purchased a 50% share in the company, which at that time was making drums at Waterloo.
In 1973, BHP purchased the American interest in Rheem Australia Limited, making Rheem a truly Australian company.
In 1988, Southcorp Limited (then South Australian Brewing Holdings) purchased Rheem, which then became known as Southcorp Water Heaters.
 Rheem acquired Solahart in 1998 and since 2002 Solahart has been a wholly owned subsidiary of Rheem. Despite that, the two businesses are quite separate and their claims distinct.
Since 2001, Paloma Co Ltd, an international leader in water heating and space heating technology and manufacturing, has been the ultimate controlling entity of Rheem Australia Pty Ltd.
The Australian Competition and Consumer Commission approved the acquisition of Edwards Solar Hot Water Pty Ltd by Rheem in December 2004
Rheem puchased AquaMAX hot water systems in 2009
Other hot water brand names that also come under the Rheem Australia hot water ownership past and present are –